I gave it everything I had today and its unfortunate what happened.
We had some super tough conditions today with the air temp up to 9°C, poor light because of the late start and super bumpy track especially 88 racers in. Coming into the last flat before the finish I hit one of the ruts super hard and my ski decided to take a trip elsewhere leaving me penguin sliding down the course.
I attacked the course with all of my strength and I'm proud of how I skied. I didn't hold back.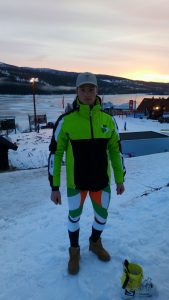 My split times were ahead of most of the racers around me and judging by them I should have made top 55 which would have qualified me for the second run.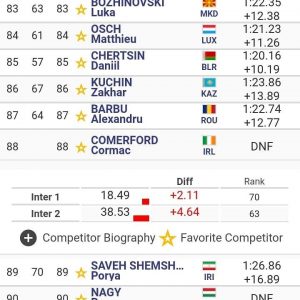 You can check the live results and my split times before I crashed here: http://live.fis-ski.com/lv-al0133.htm#/ranking
It's disappointing knowing that I lost the opportunity to put Ireland on the results page and especially when I was given the chance instead my team mate but I'm already looking forward to improving on that in the next major events.
Thanks to everyone for all the heart warming support. You are so great. I will be fighting again for us tomorrow at the Slalom qualification.